| | | |
| --- | --- | --- |
| "Manufacturers of Natural Oils, Spices Oils, Floral Absolutes & Aromatic Chemicals" | | |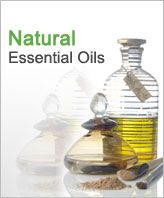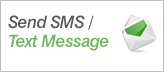 Home

Pharmaceutical Grade Essential Oils

Pharmaceutical Grade Essential Oils
Owing to their magical medicinal properties, the Essential Oils are also recognized in pharmaceutical industry. The essential oils significantly produces the required therapeutic effect through inhalation or skin absorption. Pharmaceutical grade oils are usually known by the designation BP (British Pharmacopoeia) and are used in healing wounds, relieve itching, pain and other infections.
Rosemary Oil (BP)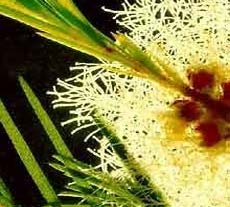 Quick Enquiry Form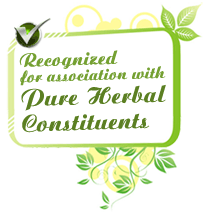 | | | |
| --- | --- | --- |
| Botanical Name | : | Rosmarinus officinalis |
| Common Method of Extraction | : | Steam Distillation |
| Parts Used | : | Leaves and Flowering aerial parts |
| Note Classification | : | Middle |
| Aroma | : | Fine, balsamic woody dry-out and fresh herbaceous top note |
Extraction Process:
Rosemary Oil BP is extracted through distillation from fresh flowers of rosemary plant. The flowers yield 1.0-2.0% of oil.
Chemical Composition:
The major components were alpha-pinene (40.55 to 45.10%), 1, 8-cineole (17.40 to 19.35%), camphene (4.73 to 6.06%) and verbenone (2.32 to 3.86%).
Essential Oil Information:
Rosemary Oil BP is different from ordinary rosemary oil as it complies with all the standards and norms defined by British Pharmacopoeia. The rosemary is a small evergreen plant that mainly grows in Italy, Dalmatia, Spain, Greece, Turkey, Egypt, France, Portugal and North Africa. The oil extracted has a clear and refreshing herbal smell. Cosmetic industry uses rosemary oil as a great ingredient in anti-aging creams. The oil shows an excellent toning and binding effects on loose, sagging skin. In appearance, the rosemary herb has scaly bark and dense, leathery needle like leaves.
Material Specification:
Test
Limits
Reference
Appearance
Clear, mobile, colorless to pale yellow liquid with a characteristic odor
BP
Identification
The characteristic peaks in the chromatogram obtained with the test solution are similar in retention time to those in the chromatogram obtained with the reference solution in the Chromatographic profile test.
BP
Relative Density
0.895 to 0.920
BP
Refractive Index
1.464 to 1.473
BP
Optical Rotation
-50 to +80
BP
Acid Value
Not more than 1.0
BP
Chromatographic Profile
BP
(a-Pinene %)
(Camphene %)
(B-Pinene %)
(B-Myrcene %)
(Limonene %)
(Cineole %)
(a-Cymene %)
(a-Cymene%)

9.0 % - 14.0%
2.5 % - 6.0%
4.0 % - 9.0%
1.0 % - 2.0%
1.5 % - 4.0%
38.0 % - 55.0%
0.8 % - 2.5%
5.0 % - 15.0%
0.1 % - 1.5%
1.0 % - 2.6%
1.5 % - 5.0%
Not more than 0.4%
BP
Microbial Enumeration Tests :
- Togal Aerobic Microbial Count (TAMC)
- Total Combined yeast / Moulds Count (TYMC)
- Tests for Specified Microorganisms:
- Staphylococcus aureus
- Pseudomonas aeruginosa
- Candida albicans
- Escherichia coli
- Salmonella
- Entero and gram-negative bacteria
Not more than 100 CFU/g
Not more than 10 CFU / g
Should be absent / g
Should be absent / g
Should be absent / g
Should be absent / 10 g
Not more than 100 CFU /g
BP
Oil Properties:
The rosemary oil is an almost colorless to pale yellow liquid with a characteristic, refreshing and pleasant odor.
Uses:
The rosemary oil has many beneficial effects on skin and thus primarily used in anti-aging creams. The oil relieves skin congestion and helps to reduce puffiness and swelling resulting in a firmer and better skin tone
Rosemary oil improves memory as it has excellent brain stimulant properties
It is suitable for intestinal infections and diarrhea
Effective for asthma, bronchitis, catarrh, sinus and whooping cough
It increases the circulation to the scalp and is therefore also effective for promoting hair growth
Therapeutic Properties:
The oil shows various therapeutic properties such as rubefacient, carminative, sudorific, digestive, cordial, cholagogue, emmenagogue, analgesic, astringent, cephalic, antidepressant and diuretic.
Blends Well With:
Blends Well With: The oil gets easily blend with citronella, lemongrass, geranium, peppermint and cedarwood. Precautions: Rosemary oil (BP Grade) is harmful for pregnant women and people suffering from epilepsy and high blood pressure.
Shipping Options:
We have reputed shipping partners like DHL, Fedex, UPS, TNT and EMS. Moreover, we also ship our quality goods by means of air as well as sea. The oils are packed in airtight container at a temperature not exceeding 25 °C.
Our Product Range

©
Katyani Exports
. All Rights Reserved (
Terms of Use
)
Developed and Managed by
IndiaMART InterMESH Limited