Rose Otto Essential Oil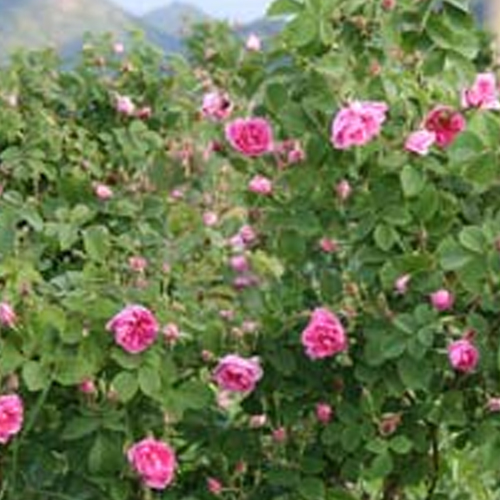 Quick Enquiry Form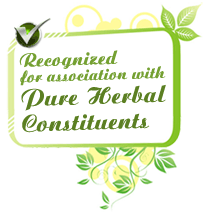 | | | |
| --- | --- | --- |
| Botanical Name | : | Rosa damascene |
| Common Method Of Extraction | : | Steam Distilled Essential Oil |
| Parts Used | : | Flowers |
| Aroma | : | Fresh, warm, deeply floral and rich with hints of citrus zest and faint pepper undertones |
Extraction :
Solvent extracted or steam distilled (called Rose Otto). Processing this oil is a laborious job as 60 rose petals yield a single drop of pure oil.
Chemical Composition :
The chemical composition of rose oil is one of the most complex and contains more than 300 known compounds, yet the main chemical components of rose oil can be listed as - citronellol, phenyl ethanol, geraniol, nerol, farnesol and stearpoten with traces of nonanol, linalool, nonanal, phenyl acetaldehyde, citral, carvone, citronellyl acetate, 2-phenylmenthyl acetate, methyl eugenol, eugenol and rose oxide.
Essential Oil Information :
Rose otto essential oil is also known as 'Attar of Roses'. It has a pleasing fragrance and is efficiently used for skin care to balance skin combination and nourish dry or ageing skin. This has been used to enhance health and beauty. It is prized for its healing aroma as well as skin care and other benefits. This is highly use for all types of gynaecological, menstrual cycle and menopausal problems.
Oil Properties :
One drop of pure rose essential oil = 60 roses
Fifteen mls of pure rose essential oil = 65 pounds of rose petals
One ounce of pure rose essential oil = 60,000 roses
Two pound (and about 3 ozs) of PURE rose oil = therapeutic quality = up to $5000 per pound
Uses :
| | | |
| --- | --- | --- |
| Wellness Concern | Rose Otto Benefits | Used for these conditions |
| Emotional | Calming, mood elevation, emotional balance | Depression, anxiety, stress, insomnia |
| Skin | Moisturizing, mild anti-viral and anti-bacterial | Eczema, acne, dryness |
| Reproductive | May aid hormonal balancing | Menopause, low libido |
Therapeutic Properties :
It has anti-bacterial, anti-viral and anti-oxidant properties.
Summary :
Best used for its therapeutic activity, combined with the other oils that supports desired effect
Combines well with other sweet floral, citrus and the conifers (woods)
Very powerful fragrance, use as only a small part of your blend for best results.
Skin Care: nurturing to all skin types, especially mature
Psychological: emotional stabilizer, spiritual soother relieving grief and sorrow
Shipping Options :
We ship this oil in air tight containers through our partners like DHL, Fedex, UPS, TNT and EMS.