Myrtle Oil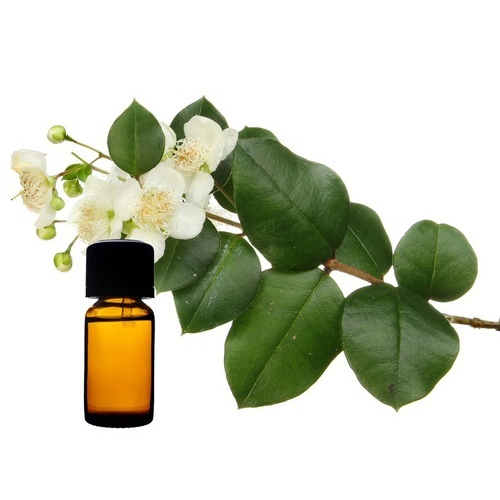 Quick Enquiry Form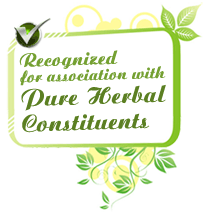 | | | |
| --- | --- | --- |
| Family | : | Myrtaceae |
| Synonym | : | Corsican pepper |
| Chakra | : | Myrtle oil vibrates on the Heart Chakra |
| Vibrational colour | : | Green |
| Note | : | Base to Middle |
| Extraction | : | Steam Distillation |
| Parts Used | : | Flowers, leaves and stem |
Extraction:
Myrtle Oil is obtained by means of steam distillation process. For this process, flowers as well as leaves and stem of myrtle is used.
Chemical Composition:
Cineol, Myrtenol, Pinene, Myrtenyl Acetate, Geraniol, Linalool, Camphene and Borneol.
Description:
Myrtle oil is extracted from Albania, a large bush with white flowers and black berries. This is mainly found in North Africa, Mediterranean and Europe. This oil has everygreen-y, eucalyptus-y, menthol-y scent but it is also known for flowery smell.

Myrtle oil is linked with Goddess Venus and thus, with love. As per folklore, Myrene, the priestess of Venus, broke the laws of the priesthood by falling in love with a young man. Venus was incensed and turned her into a tree but ordered that she should be evergreen and sweet smelling.
Uses:
Myrtle oil is widely used for normalizing hormonal imbalances of the thyroid and ovaries and also for balancing hypothyroidism. It has a soothing effect on the respiratory system and thus, ideal for asthma. Due to its gentle and mild aroma, it is preferred for supporting the respiratory system. It can be used with children due to its non-irritating and non-sensitizing attribute.
Therapeutic Properties:
Acne, open pores, asthma, bronchitis, catarrh, coughs (good for children this way)haemorrhoids, herpes and diarrhoea
Ideal for those having sleeping difficulty with insomnia
Can be used for cessation of smoking
Helps release blocks associated with emotions
Precautions:
Myrtle oil has no potent threat.
Blending:
Myrtle oil blends with various other essential oil such as Elemi, Eucalyptus, Black Pepper, Hyssop, Jasmine, Lavender, Lemon, Atlas, Benzoin, Bergamot, Cedar Wood, Frankincense, Myrrh, Neroli, Rose, Ho Wood, Lemongrass, Clary Sage, Coriander, Melissa, Rosewood and Ylang-Ylang oil.
Summary:
It is a pale yellow to orange liquid and has a clear, fresh, camphoraceous, sweet herbal scent similar to that of Eucalyptus. It is elevating and euphoric in nature.