JUNIPER BERRY OIL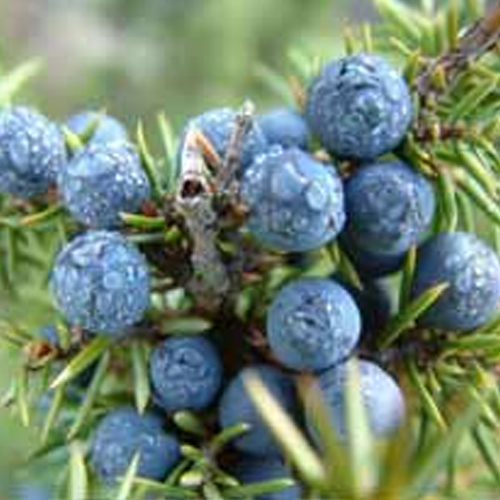 Quick Enquiry Form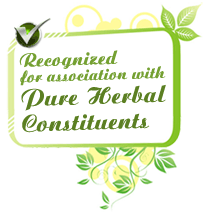 | | | |
| --- | --- | --- |
| Botanical Name | : | Juniperus communis |
| Common Method Of Extraction | : | Steam distillation |
| Parts Used | : | Berries |
| Note Classification | : | Middle |
| Aroma | : | Pleasant, spicy, pine-like scent |
Extraction
The oil is obtained from steam distilled from a combination of berries and twigs.
Chemical Composition
The Chemical Composition of JUNIPER BERRY OIL are a-pinene, camphene, b-pinene, sabinene, myrcene, a-phellandrene, a-terpinene, y-terpinene, 1,4-cineole, b-phellandrene, p-cymene, terpinen-4-ol, bornyl acetate, cayophyllene and trace amounts of limonene, camphor, linalool, linalyl acetate, borneol and nerol.
Essential Oil Information
JUNIPER BERRY OIL plays an active role in stimulatig and strengthening the nerves and bolster the spirits in challenging situations and thus relieve urine retention. It is highly useful in treating rheumatism, arthritis and gout, as well as cellulite, acne, dermatitis, blocked pores, psoriasis and weeping eczemas.
Oil Properties
The Oil Properties are antiseptic, antitoxic, astringent, depurative, emmenagogue, nervine, parasiticide, sedative, tonic, vulmerary.
Uses
Juniperberry essential oil helps in treating the pain and inflammation or arthritis, rheumatism, and varicose veins by warming and relaxing the muscles. Moreover, it also helps in increases the circulation and also to cure skin troubles like acne and eczema and in shampoos for oily hair and dandruff.
Therapeutic Properties
The therapeutic properties of juniper oil are antiseptic, anti-rheumatic, antispasmodic, astringent, carminative, depurative, diuretic, rubefacient, stimulating, stomachic, sudorific, vulnerary and tonic.
Blends Well With
Juniper oil blends well with cedarwood, cypress, geranium, grapefruit, lavender, lavandin, bergamot, lime, vetiver, clary sage and lemongrass.
Summary
The oil has a produces a pungent, herbaceous, peppery, pine like and camphor like aroma. It is actively used against contagious diseases including cholera, typhoid fever and the plague.
Precautions
People those are suffering with kidney disease should avoid this.
Shipping Options
We have reputed shipping partners like DHL, Fedex, UPS, TNT, EMS. Moreover, we also ship our quality goods by means of air as well as sea.