Guaiac Wood Oil

Quick Enquiry Form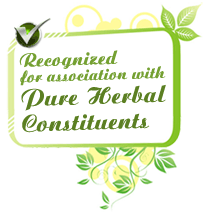 | | | |
| --- | --- | --- |
| Botanical Name | : | Bulnesia sarmientoi |
| Common Method Of Extraction | : | Steam distillation |
| Parts Used | : | Wood and sawdust |
| Note Classification | : | Base |
| Aroma | : | Creamy, balsamic, honey sweet, slightly floral, resinous, woody, warm and slightly smokey |
Extraction :
The wood and the sawdust is distilled for the production of essential oil.
Chemical Composition :
Composition of oil is around 42 to 72% of 42-72% bulnesol, guaiol, β-bulnesene, δ-bulnesene, α-guaiene, guaioxide and β-patchoulene.
Essential Oil Information :
Guaiac Wood, also known as guayacan is a small tree with one of the hardest and most resilient woods in the world. It has been used in severe ailments such as herpes and syphilis since 16th century. Other than oil, this guaiac wood is also used for making durable wooden posts and for engraving work. With brown, black or green heartwood, the tree has elegant streaks. It also provides high-quality charcoal and a good timber.
Oil Properties :
The oil is available in the form of thick paste with solid to semi-solid viscosity. It needs considerable warming to liquefy for further use. The oil is considered non-sensitizing, non-irritating and non phototoxic to human skin.
Uses :
Widely used in candles, soap, natural perfume and incense
Helpful for stress and anxiety
With the grounding, balancing and calming effects, this essential oil is ideal during meditation
Used in incense, perfume fixative, spa treatment oils bath and body skin care, and creams, soap and candle scenting
Therapeutic Properties :
Calming, anti-inflammatory, lymphatic decongestant and stress relief
Blends Well With :
Chamomile blue, aniseed, cinnamon bark, chamomile roman, clove bud, cinnamon leaf, davana, cypress, frankincense carteri, elemi, fennel, jasmine grand, geranium, grapefruit, juniper berry, jasmine sambac, neroli, lavender, myrrh, palmarosa, orange sweet, rose moroc, rose bulgarian, vetiver, sandalwood, vanilla and ylang ylang
Summary :
Guaiacwood essential oil is the most preffered natural perfumer's delight. With a unique blend of aromas like balsamic, creamy, slightly floral and woodsy, oil is the best affordable base note fixative for candles, soap, incense and natural perfume. The oil is semi-solid and has to be warmed for liquefaction. The melting point for the oil is between 40-50 degrees Centigrade (104-122 F).
Precautions :
Higher doses of this oil may have some major side effects including stomach, diarrhea and intestinal problems. Person with any kind of swelling in the body should avoid the use of this essential oil.

Shipping Options :
UPS, TNT, DHL, Fedex and EMS are the associated shipping partners of our company who help us in delivering the entire stock of oil on time.