| | | |
| --- | --- | --- |
| "Manufacturers of Natural Oils, Spices Oils, Floral Absolutes & Aromatic Chemicals" | | |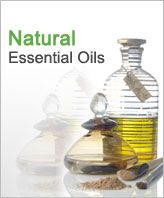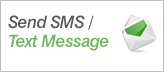 Home

Carrier Oils

Black Seed Oil

Black Seed Oil

Quick Enquiry Form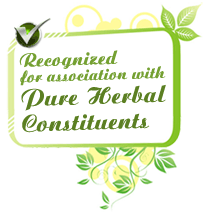 | | | |
| --- | --- | --- |
| Botanical Name | : | Nigella Sativa |
| Common Method Of Extraction | : | Cold pressed squeezing |
| Parts Used | : | Seeds |
| Aroma | : | Herbaceous and peppery aroma |
Extraction :
The oil is hygienically extracted through cold pressing and squeezing process from black cumin seeds and kaluanji (black cumin) oil.
Chemical Composition :
This oil has high nutritional value as it is enriched with essential oils and fatty acids like carvone, sabinene, beta-pinene, stearic acid, linoleic acid, arachidic acid, palmitoleic acid, myristic acid, oleic acid and various other chemical compounds.
Essential Oil Information :
Black Seed Oil is enriched with unique aroma & nutrients and is a major source of iron, calcium, potassium and sodium, which are required for the proper functioning of the body. It has extensive medicinal value and is ideally used as remedy for various health issues like colic, diarrhea, constipation, dysentery, cough, swine flu, bronchitis, asthma and allergies. The oil is also effective in reducing cholesterol level, blood pressure and treating cancer.
Oil Properties :
This oil comprises of the properties like Anti-spasmodic, bronchodilating, anti-allergic, anti-bacterial, aromatic, anti-inflammatory, analgesic and anti-oxidant.
Uses :
The oil plays a vital role in the treatment of different health issues including diabetes, diarrhea, cystic fibrosis, cough, asthma, flu, nasal congestion, impaired vision, facial paralysis, bronchial, hypertension, constriction of veins, skin diseases and nervous system disorder. This oil is also effective for increasing the flow of breast milk and for improvising the growth of infants. The oil is used as a flavoring agent while preparing different cuisines and desserts.
Therapeutic Properties :
Black Seed Oil (Black Cumin Seed Oil) comprises of essential oils, fatty acids and other nutrients, which make it ideal for therapy in long-standing treatment processes. With its properties like anti-allergic and anti-bacterial, the oil is good for therapies. This oil is also superior for cancer therapies.
Summary :
Black Seed Oil is the oil that is being extracted by squeezing the seeds of black cumin. The oil is idyllically used for treating various diseases related to digestive tract and respiratory tract for benefiting the health. Owing to its pungent aroma and taste, the oil is used in preparing dishes as a flavoring agent.
Precautions :
Any prescribed medicine should not be replaced by black seed oil without acknowledgment of physician.
Shipping Options :
We have reputed shipping partners like DHL, Fedex, UPS, TNT, EMS. Moreover, we also ship our quality goods by means of air as well as sea.
Our Product Range

©
Katyani Exports
. All Rights Reserved (
Terms of Use
)
Developed and Managed by
IndiaMART InterMESH Limited