| | | |
| --- | --- | --- |
| "Manufacturers of Natural Oils, Spices Oils, Floral Absolutes & Aromatic Chemicals" | | |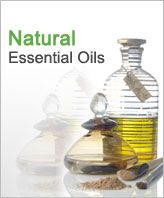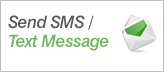 Home

Natural Essential Oils

Anise Oil

ANISE OIL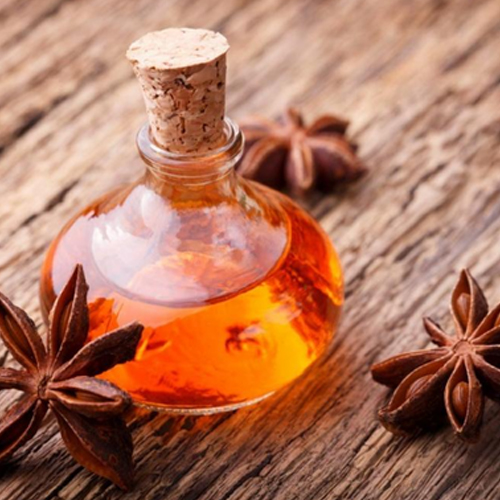 Quick Enquiry Form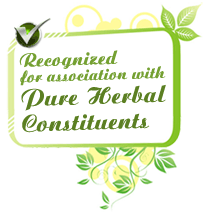 | | | |
| --- | --- | --- |
| Botanical Name | : | Pimpinella anisum |
| Common Method Of Extraction | : | Steam distillation |
| Parts Used | : | Seed |
| Note Classification | : | Middle |
| Aroma | : | Fresh, sweet, spicy, licorice-like. |
Extraction
The Aniseed oil is extracted through the method of steam distillation, from the dried ripe fruit and seeds.
Chemical Composition
The Aniseed oil comprises compounds like linalool, camphene, b-pinene, a-pinene, cis-anethole, anisaldehyde, trans-anethole, safrole and acetoanisole.
Aniseed Essential Oil Information
The roots are associated with the liver and gallbladder, and the seeds are used to treat the kidneys and digestive system. Anthelminthic, antiseptic, carminative, depurative, diuretic, emmenagogue, hepatic, stimulant, tonic are some excellent properties that makes this oil amazing. Moreover, it is also known for the beneficial uses against accumulation of toxins, amenorrhea, anemia, arthritis, cell proliferant, colic, dermatitis, dysmenorrhea, eczema, indigestion, mature skin, psoriasis, rashes, skin irritation. In perfumery carrot can be added to a blend to round out the aroma.
Oil Properties
This oil has medium viscosity and can solidify at low temperatures, which may need to be hand-warmed before using it.
Uses
This effective oil can play a vital role in the treatment of health problems like muscular pains, rheumatism, flatulence, colic, cramp, whooping cough, indigestion, bronchitis,catarrh and hangovers.
Therapeutic Properties
This oil is also popular for its therapeutic properties like stimulant, antispasmodic, insecticide, carminative, diuretic, expectorant, galactagogue, antiseptic, stomachic, laxative and parasiticide.
Blends Well With
It easily gets blend with CARDAMOM OIL, CARAWAY OIL, CEDARWOOD OIL, CORIANDER OIL, DILL OIL, FENNEL OIL, MANDARIN OIL, PETITGRAIN OIL and ROSEWOOD OIL.
Summary
Aniseed oil is not only beneficial in improvising digestive system, but also used as a general tonic to the circulatory system and the respiratory tract. It provides complete calmness to the nerves of tense and anxiety ridden patients. Moreover, also relieves menstrual pains and gives comfort in nauseous migraines.
Precautions
Aniseed oil is extremely effective and it includes anethole, which can cause dermatitis to some individuals. It is advised to avoid in some skin conditions. If it is taken in heavy dose, then it can also result into slow circulation and can cause cerebral congestion. Pregnant women should avoid it.
Shipping Options
Our shipping partners are DHL, Fedex, UPS, TNT, EMS. We also ship the goods by air as well as by sea as per buyer's requirement.
Our Product Range

©
Katyani Exports
. All Rights Reserved (
Terms of Use
)
Developed and Managed by
IndiaMART InterMESH Limited