ORGANIC AJOWAN OIL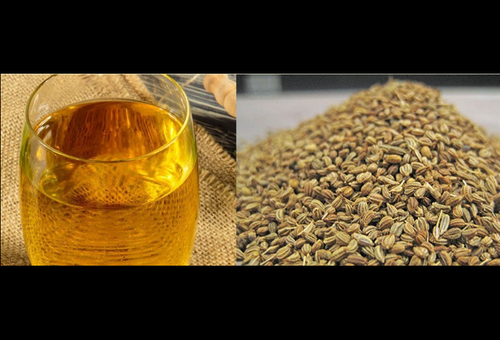 Quick Enquiry Form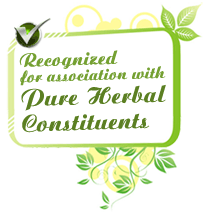 | | | |
| --- | --- | --- |
| Botanical Name | : | Trachyspermumammi |
| Common Method Of Extraction | : | Steam distillation |
| Parts Used | : | Seed |
| Note Classification | : | Middle |
| Aroma | : | Woody, Spice |
Extraction
Ajowan oil is extracted by means of Steam Distillation
Chemical Composition
It contains 2-4% of volatile oil, 21% fat, 17% proteins and 25% carbohydrates Traces of tannin, glycoside, and steroidal substances. Moreover, it also contains thymol (35-60% ), p-cymene ( 50-55% ), terpinene (30-35 %). Pinene, dipentenes, etc.
Essential Oil Information
Ajowan oil is an annual herbaceous plant that bears grayish- brown fruits, grown in Iran, Egypt, Afghanistan, and India. These oils are used as flavoring agents, anti-oxidants, preservatives for different applications like perfumery, essences and medicines etc. However, the oil is pungent and bitter in taste and thus possess properties like antiseptic, digestive, antipyretic, spasmodic, germicidal, expectorant and tonic. The best thing about this oil is that it is completely herbal and can be easily absorbed by the body.
Oil Properties
AJOWAN OI has a warm spicy pungent & reminiscent of thymol.
Uses
Ajowan oil is playing an active role in curing skin related troubles, digestive weakness, cholera, & diarrhea. However, it is also used as a circulatory stimulant. The oil act as an anti-infectious, antibacterial, antiviral, anti-fungal, anti-parasitic, antiseptic, anti-nausea, and a tonic to treat a number of health problems.
Therapeutic Properties
Ajowan Oil is comprised of properties like antibacterial, antiviral, anti-fungal, anti-parasitic, antiseptic, anti-nausea etc. It is also known as an anti-spasmodic and anti-microbial agent.
Blends Well With
Thyme, parsley and sage.
Summary
Ajowan oil is a pale yellow brown to brownish liquid that is available in Herbal, spicy, medicinal aroma.
Precautions
Ajowan Oil is not recommended for children and pregnant ladies.
Shipping Options
We have reputed shipping partners like DHL, Fedex, UPS, TNT, EMS. Moreover, we also ship our quality goods by means of air as well as sea.